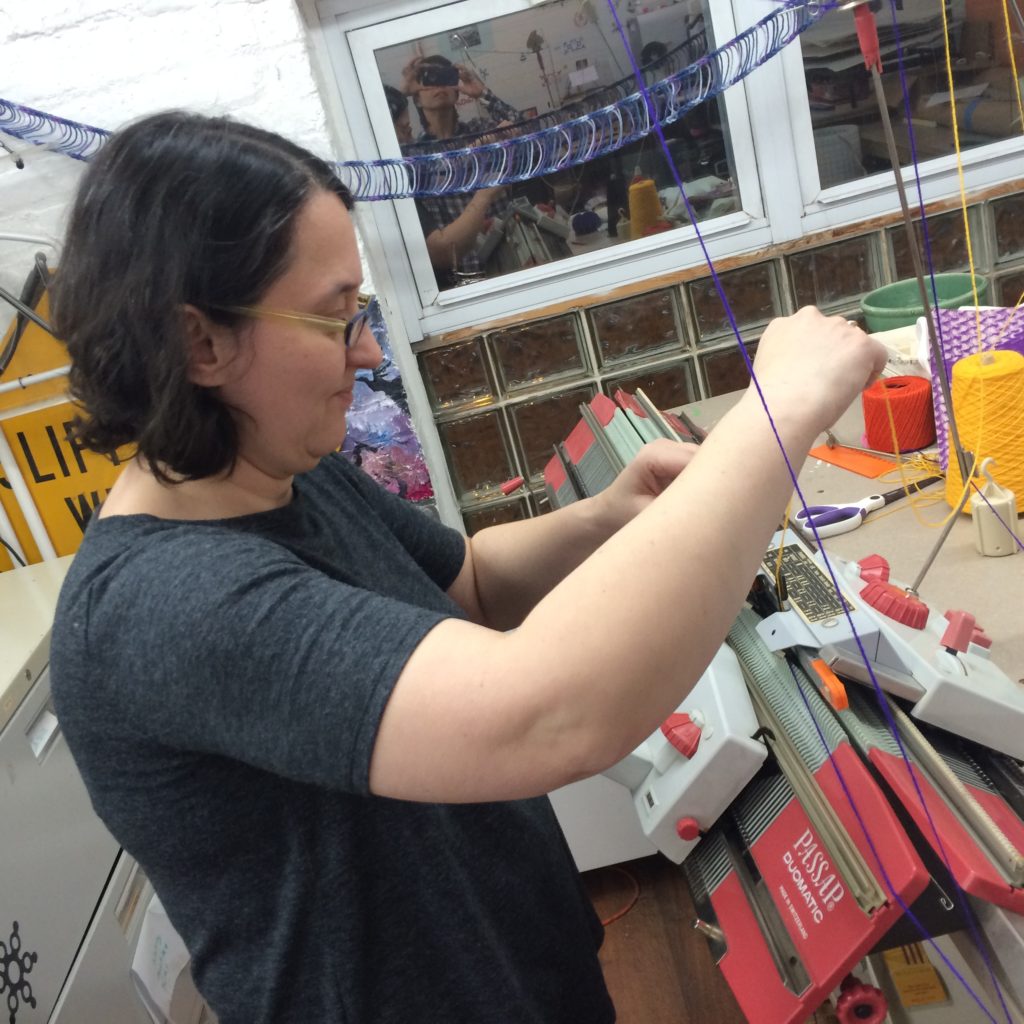 Aushra knits on the Passap

2015 was the year of the Donated Double Bed: two Passap Duomatics and a Superba S48. I had no experience with either brand, so it's taken awhile to get one working and online. There was cleaning and repair (tag-teamed with Dan, Erica, and Will), designing and building a worktable (thank you, Shae!), followed by the scavenger hunt for missing parts (props, Katrin and Richard!).

But I'm pleased to report it's finally happening! At a recent "Knitting Machine Office Hours" at Pumping Station: One, we tested settings that work with the Passap using fingering weight Tamm 3-ply Astracryl yarn. And we figured out how to knit from cones (no cake winding required)! Read on for a complete step-by-step.